Speculative enquiries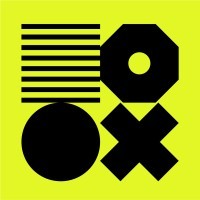 C TWO
United Kingdom
Posted on Monday, May 22, 2023
C TWO is a recent entrant to the Robotic Process Automation (RPA) industry – an incredibly hot sector that is growing at 60% year-on-year and has seen several recent IPOs. Originally founded in Norway in 2019 by industry veterans, we have seen 2 years of hypergrowth as Enterprise (FTSE 100, Fortune 500) customers flock to our new technology offering that allows them to orchestrate, manage and monitor their RPA implementations, saving huge amounts of money and allowing them to reach scale that was previously impossible.
Recently backed by MMC Ventures, a top UK Venture Capital firm, in our Seed Round, we are continuing our extreme growth in 2022 to a future funding round. Revenue and staff are both international in nature, with clients and teams in the UK, Norway, USA and Germany.
We are friendly and informal people! We are passionate about our company and team as we all have a stake in our success. We have an inclusive environment welcoming the skills and experience from many diverse backgrounds, together we have created who we are and what we sell. We are proud of our achievements and continue to strive for the unknown.
We are growing rapidly and as a result we're recruiting across all areas of of our business. If you cannot see an obvious vacancy to apply for but feel you may have the right type of skills to join us in either one of our Technical, Sales or Operations roles, then we would love to hear from you. Please submit your CV via the appropriate link.
We are an equal opportunity employer committed to diversity and inclusion. We are pleased to consider all qualified applicants for employment without regard to race, colour, religion, sex, sexual orientation, gender identity, national origin, age, disability status or any other legally-protected factors. Disability-related accommodations during the application process are available upon request.
For hires outside of the UK, Norway, and the US we will engage you via our Employer of Record, www.oysterhr.com/. They will employ you through their local entity and take care of paying your salary, all local taxes, benefits, your employment agreement, and full legal compliance. This gives you the comfort of being an employee with full rights and protection in your local jurisdiction whilst pursuing your role with us here at RPA Supervisor.