VP Engineering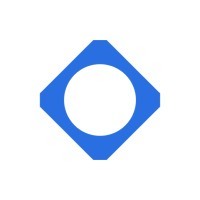 Cloudsmith
Dublin, Ireland
Posted on Thursday, May 11, 2023
Description
Cloudsmith is a cloud-native package management software-as-a-service (SaaS) platform that enables organisations to securely manage and distribute their software packages and dependencies across multiple platforms and teams.

Based in Belfast, Northern Ireland, Cloudsmith provides a secure and scalable platform for storing, distributing, and managing software packages, containers, and binaries. Overall, Cloudsmith helps organisations to simplify and streamline their software delivery process, improve security, and accelerate innovation.
We are currently seeking a VP Engineering to lead our development team and drive our technical strategy.
Build It. Ship It. Own It.
Cloudsmith is a fully managed cloud-based artifact management service.
We aim to sit right in the center of every company's critical infrastructure as the single source of truth for all software. Our customers ship faster and wiser while ensuring the safety of their software supply chain, maximizing developer productivity, and protecting their critical systems from outages in public ecosystems. We handle the artifact management, so they don't have to.
We are building the world's source of truth for all software that flows between developers, machines, and services, made to be cloud-native from day zero. Our team focuses on delivering simplicity, security by default, and visibility for engineering, operations, and security teams worldwide. We're fully remote, and our crew is distributed globally.
We're a startup, and that comes with all of the challenges a typical startup has. Startups are hard work but also unbelievably rewarding and career/life-defining. Not everything about work in a startup fits into a neat box, but we embrace the chaos. We live by thinking fast, acting fast, and sometimes failing fast. Experiment and flow forward.
We seek individuals passionate about their craft, ready to help build a globally distributed service. You will have a startup mentality of not shying away from the things that need doing, caring about it deeply, and ensuring we build it, ship it, and own it; while using empathy to share and collaborate with the rest of the team to plan, implement and maintain the product and infrastructure.
Role Overview
As the VP Engineering, you will be responsible for leading and managing our development teams, overseeing all technical aspects of the company's operations, and driving our technical strategy. You will work closely with the CEO/CTO and other senior leaders to ensure that our technology solutions align with our business objectives and meet the needs of our clients.
Key Responsibilities:
Lead and manage the principal Engineers and development teams, providing guidance, mentorship, and feedback to ensure team members are meeting their goals and delivering high-quality solutions.
Develop and maintain a technical roadmap that aligns with the company's business objectives and supports our growth strategy.
Manage and optimize the software development lifecycle, ensuring that projects are completed on time, within budget, and to the required quality standards.
Develop and maintain relationships with clients, providing technical guidance and ensuring that our solutions meet their needs.
Implement and maintain best practices in software development, DevOps, and Agile methodologies to ensure that our solutions are scalable, reliable, and secure.
Collaborate with other departments to ensure that technical solutions are integrated with other business operations and initiatives.
Build and manage relationships with vendors and external partners to support the company's technical needs.
In short, your qualities:
Smart. 🙌
Gets Things Done 💥
An Awesome Human Being. 😎
Requirements
Bachelor's degree in Computer Science or a related field.
Minimum of 10 years of experience in software engineering, with at least 5 years of experience in a leadership role.
Strong technical skills and experience in software development, DevOps, and Agile methodologies.
Demonstrated ability to develop and execute a technical roadmap that supports business objectives and drives growth.
Excellent communication, leadership, and interpersonal skills, with the ability to build and maintain strong relationships with team members, clients, and external partners.
Strong analytical and problem-solving skills, with the ability to identify and resolve complex technical issues.
Experience working in a fast-paced, high-growth environment is preferred.
Benefits
You will receive an incredible package of compensation and equity, depending on location and experience, and the following benefits:
Health and Wellness
Regardless of your location, we deeply care about the health and wellness of our staff and their families; a sustainable pace is important to us. In addition to generous annual leave (PTO), we offer parental leave and health benefits that can cover you and your dependents up to 100%. We also offer flexible family-friendly working policies. More details on that below.
Personal Growth
You will have an enormous scope to learn new skills alongside your colleagues, and your continued professional development is essential to us because it's important to you. We will support you with budgets for equipment, training, books, conferences, travel, and certifications. The more powerful you become, the better for all of us.
Fully Remote
The right future of all work is remote, and that future is here with Cloudsmith. Like our product, we're fully distributed and operate remotely. Although you might be in the same city as some colleagues, you'll spend most of your time working remotely from a location of your choice. We're distributed globally but get together a few times throughout the year for strategy, food, and fun!
Incredible Opportunity
At Cloudsmith, you will have an incredible opportunity for a broad and deep impact across the company. We're building toward a technological IPO (taking the company public), and as an early Cloudsmither (staffer), you will be on the journey to help take us there. Your career will be on a rocket ship, and you'll join us in the reward of getting there. Be excited!
💙 Extremely competitive salary
💙 Employee Share Options (own a piece of Cloudsmith!)

💙 30+ days annual leave + optional public holidays
💙 Birthday Day Off
💙 Remote & Flexible working policies
💙 Health, optical & dental insurance
💙 Great pension contributions (matched up to 8%)
💙 Employee Benefit Hub for purchasing discounts

💙 Maternity/Paternity/Adoptive Leave
💙 Diversity, Equity & Inclusion Employer
💙 Branded hoodie, t-shirt, socks & swag
💙 Extra perks, like free conference days, or support for additional self-learning