FP&A Analyst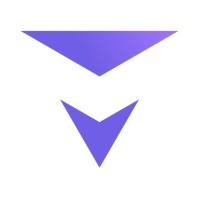 Modo Energy
IT
London, UK
Posted on Friday, October 20, 2023
At Modo Energy, we're on a mission to build the information architecture for the energy transition - we're the most accessible and comprehensive place to come to for information on the global energy transitions to net zero.
We're a dedicated and passionate team building a category-defining business, working on one of the most important missions the world needs. We are looking for individuals who love product-building, want to work with pace at a mission-oriented startup, and will collaborate with us in shaping the culture of a rapidly growing team.
Who are we looking for?
Modo Energy is seeking a FP&A Analyst who sits within our finance team and reports to the Head of Finance. This role offers an exciting opportunity to work in a collaborative environment, analyse key financial data, and contribute to strategic decision-making within the company.
Though every day will be different, you can expect to spend time:
Supporting the finance and leadership team in various financial planning and analysis activities. You will work closely with other departments, including operations, sales and marketing to provide insightful financial analysis, assist in budgeting and forecasting processes, and contribute to the overall financial health of the organisation.
Prepare and distribute regular financial reports and presentations for senior leadership, highlighting key insights and recommendations.
Ensure financial data integrity and compliance with accounting principles and regulations.
We are looking for someone who has:
Bachelor's degree in Finance, Accounting, or related field.
2-3 years of experience in financial planning and analysis.
Working towards ACCA/CIMA/ACA preferred but not required
Strong understanding of financial accounting principles and practices, as well as financial planning and analysis.
Experience working with financial management systems and software, such as Xero
Proactive, who can take the initiative and not wait for instruction - a hands on attitude for sure!
Excellent analytical and problem-solving skills.
Detail-oriented with a strong focus on accuracy.
Adaptability and a willingness to learn and grow in a fast-paced environment
How & Where we Work:
You split your time between working from home and working at our London office Tues - Thurs.
Mondays & Fridays are up to you, work from home or come into the office!
What you can expect from Modo
We want to attract and retain the best talent at Modo, and we give our people the freedom and opportunity to develop themselves and flourish.
We are committed to building a diverse and inclusive team at Modo, as we believe a variety of backgrounds, skills and interests is what makes our company stronger. If you share our values and our enthusiasm for supporting the transition to greener energy systems, we encourage you to apply. We have a number of positions open which could be for a range of backgrounds and experience levels. Please get in touch if you are interested and you don't meet all the requirements, or if you exceed them!